Truly Canadian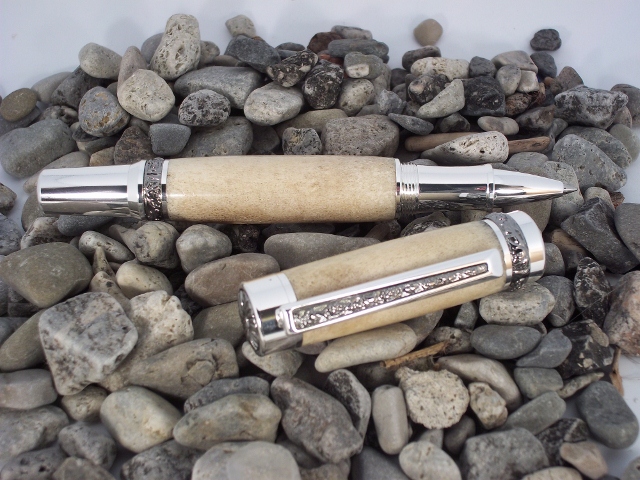 $ 195 CAD
this is a canadiana roller ball pen wrapped in authentic deer antler. please note that all my deer antler pens are made from natural shed,
Magnetic Vertex watch parts fountain pen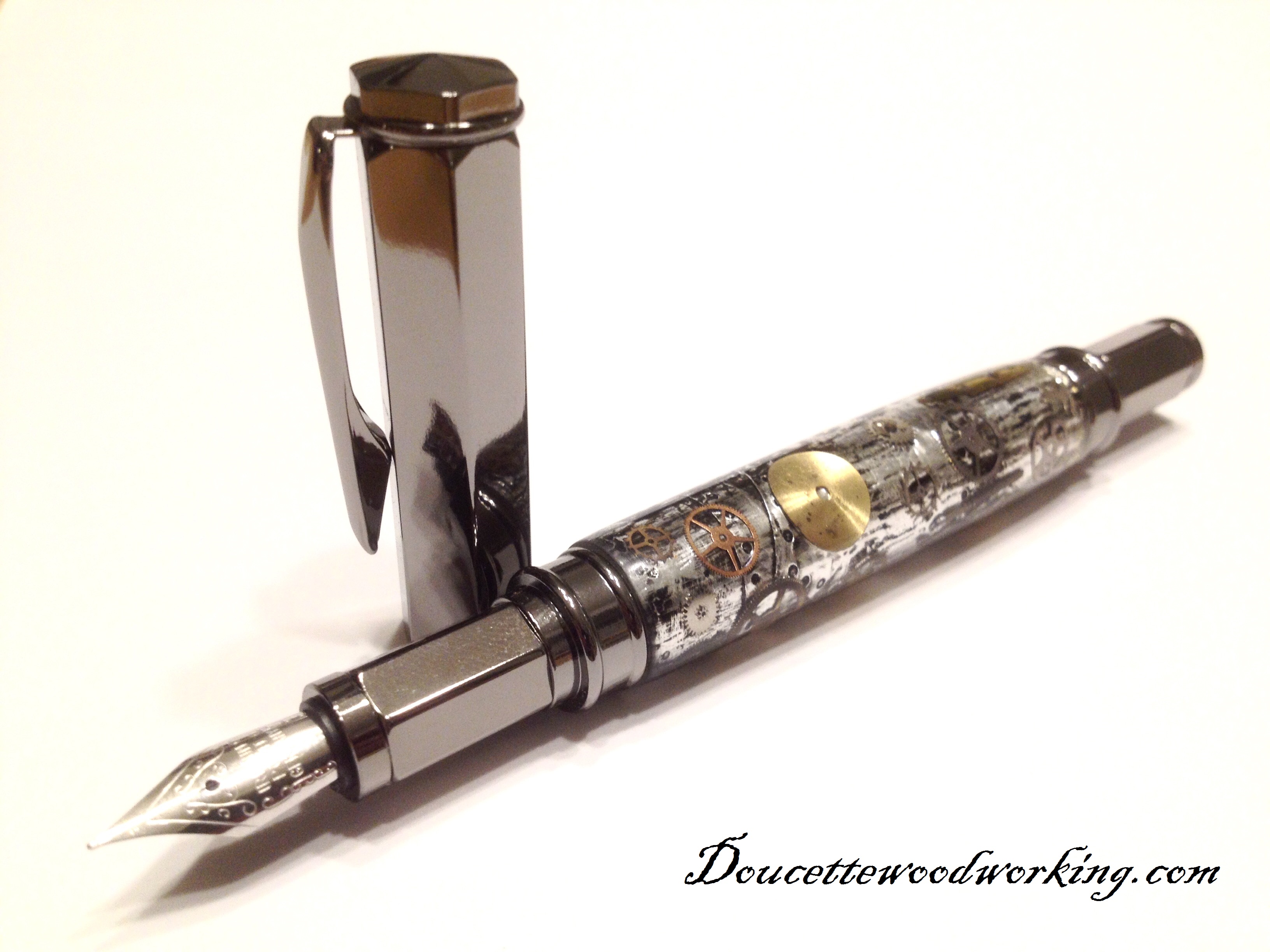 $ 200 CAD
STEAMPUNK WILLIE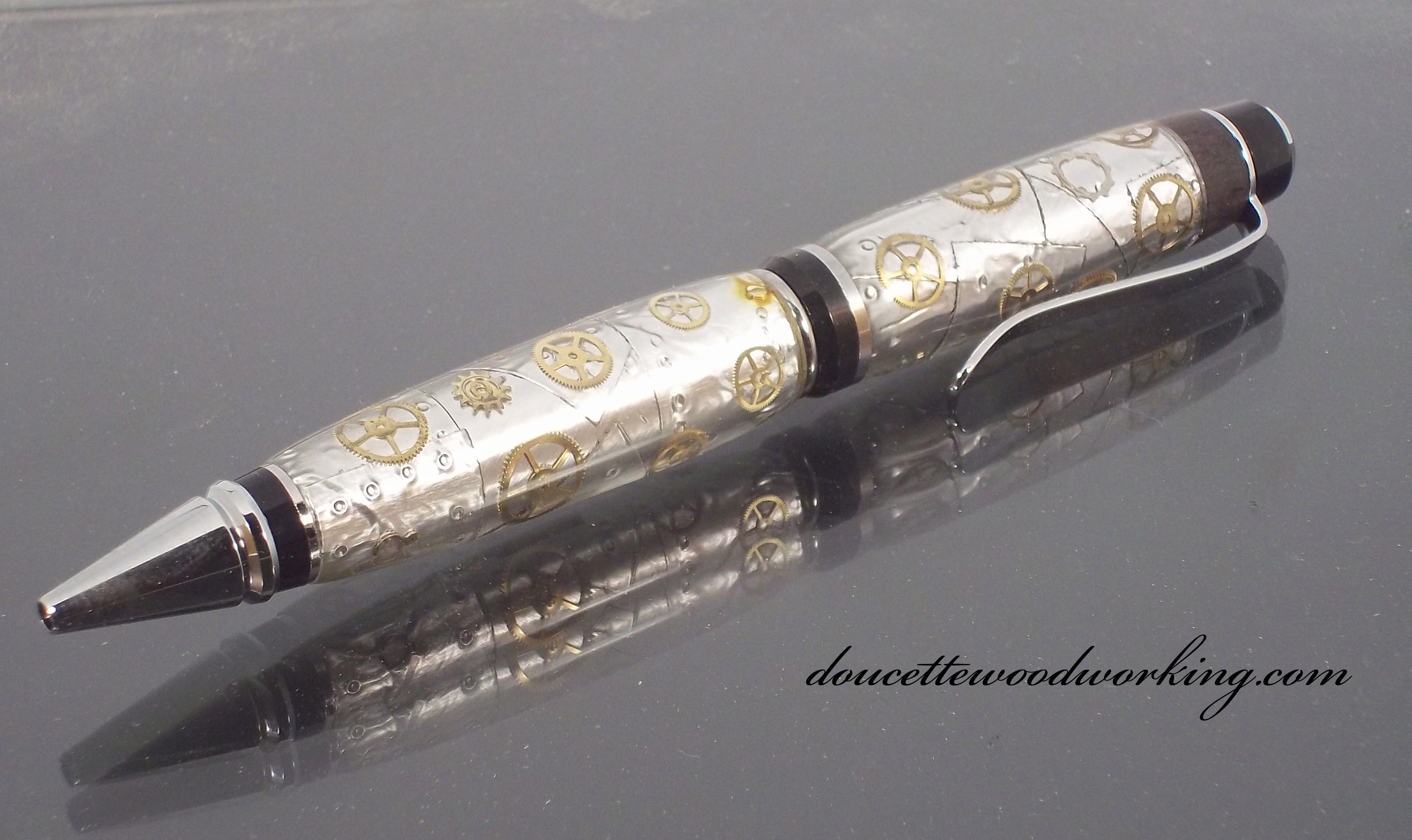 $ 200 CAD
this is the first and hopfully not the last in this series. there is a ton of work involved in bringing a pen like this to life.
it starts its life with hand laid 'metal' panels and hand punched faux rivets, each watch gear is first bent by hand then glued in place one at a time, the core is then cast in polyester resin and placed in a pressure pot to force out any bubbles. after being removed from the mould and let to harden for several days it is mounted and turned to size and shape. then sanded through multiple grits and finally polished to a crystal clear, high gloss finish. it is then carfully assembled. (a dear friend once told me to never defend my pricing, but i felt it necessary in this case)
SOLD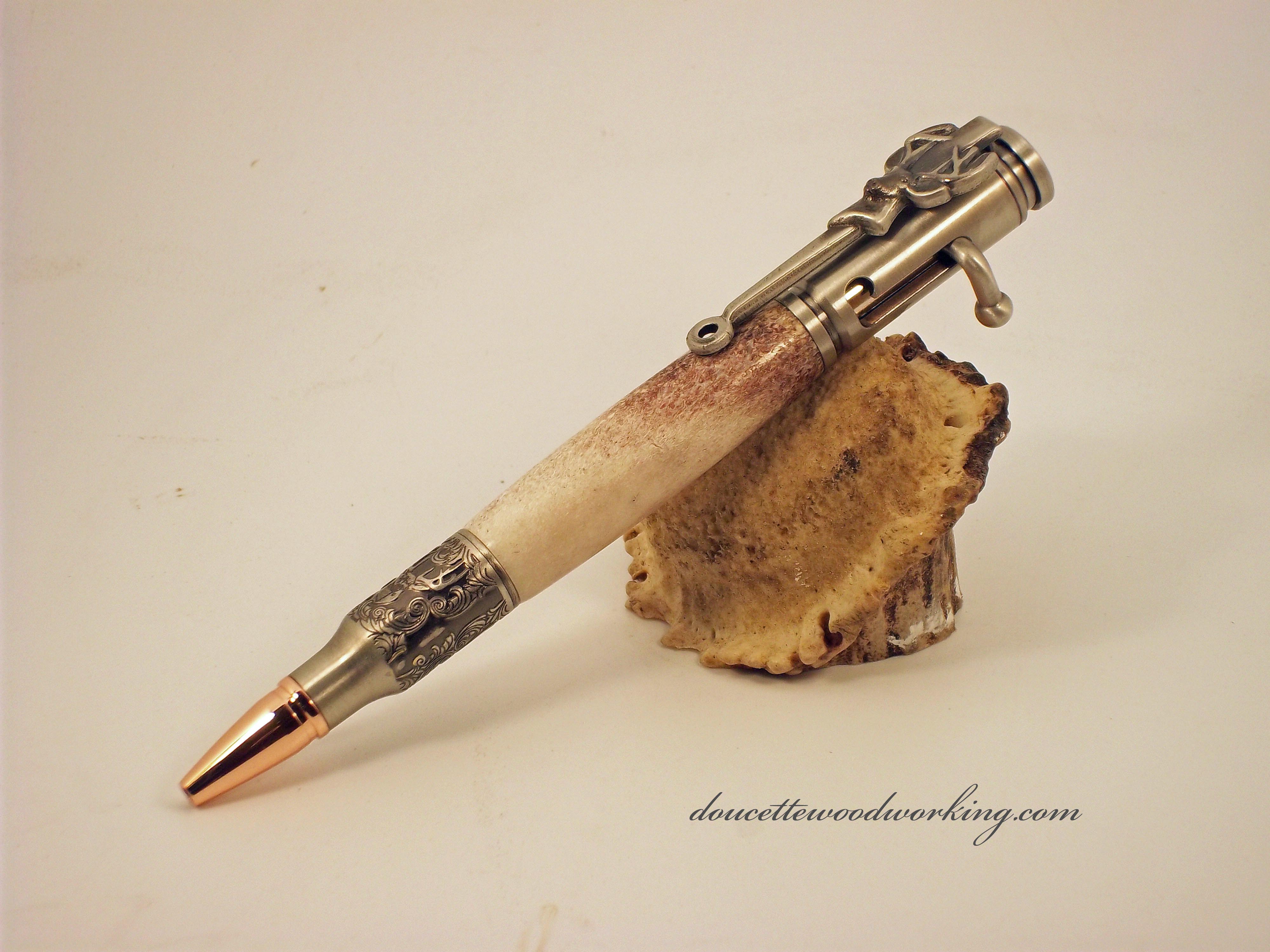 $ 0 CAD
Bolt Action Deer Antler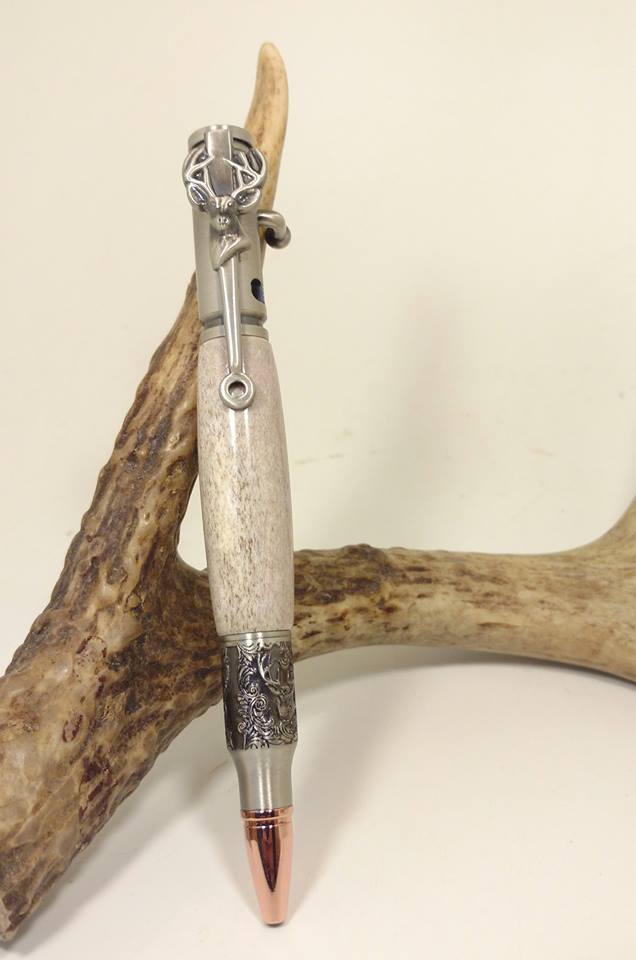 $ 95 CAD
Stunning Deer Antler Fountain Pen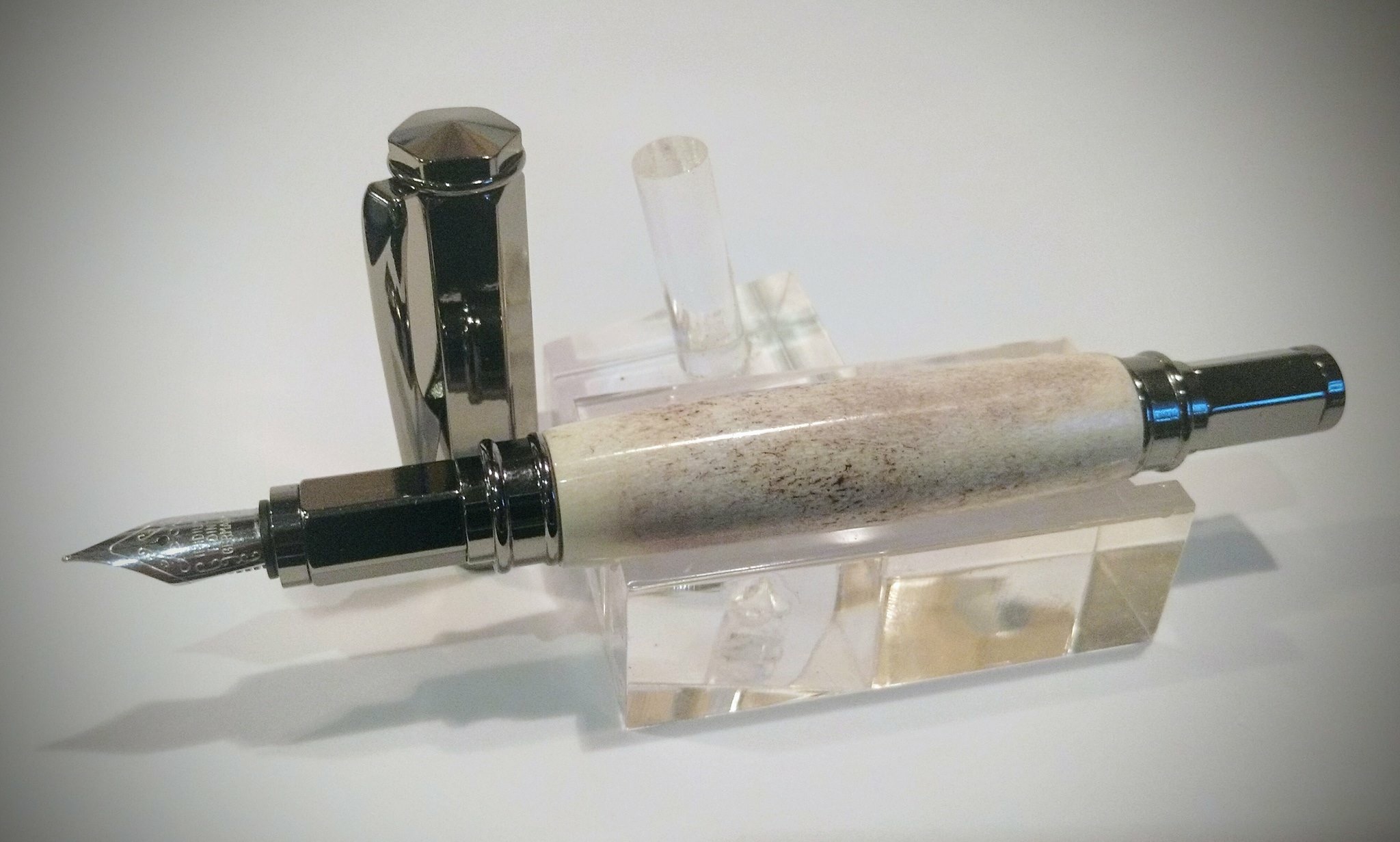 $ 110 CAD
Gun metal with magnetic cap.
antler on chrome baron roller ball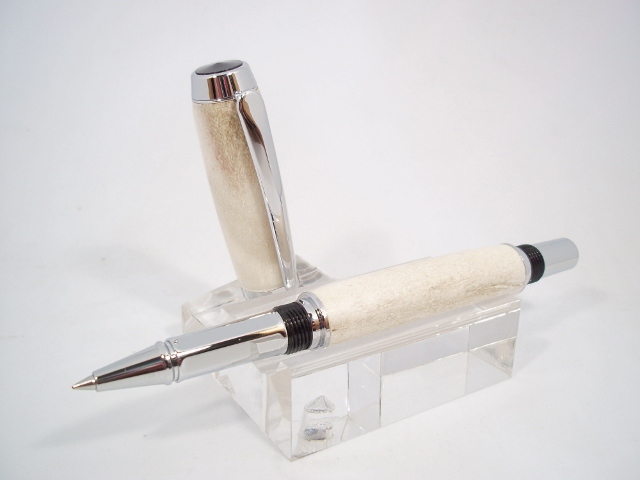 $ 100 CAD
SOLD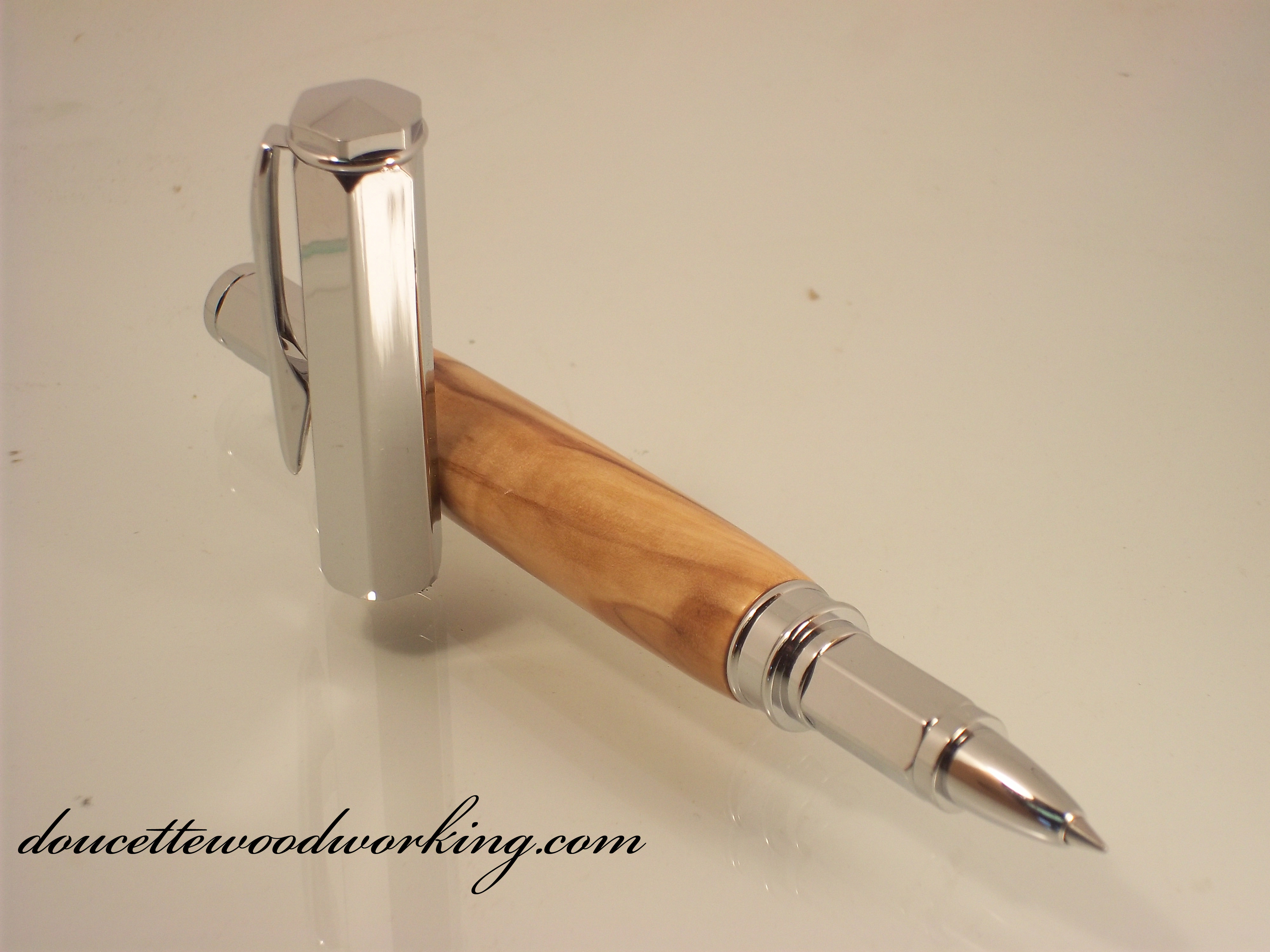 $ 0 CAD
blue smoke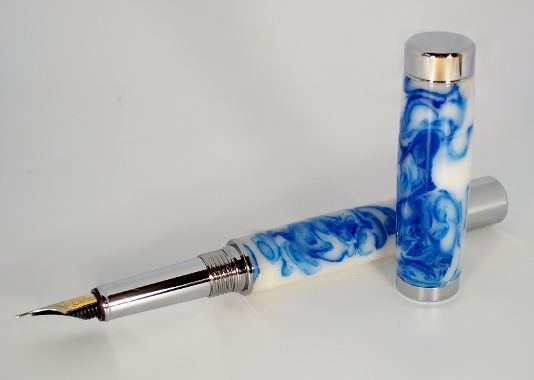 $ 125 CAD
chrome atrax fountain pen
chrome atrax in maple burl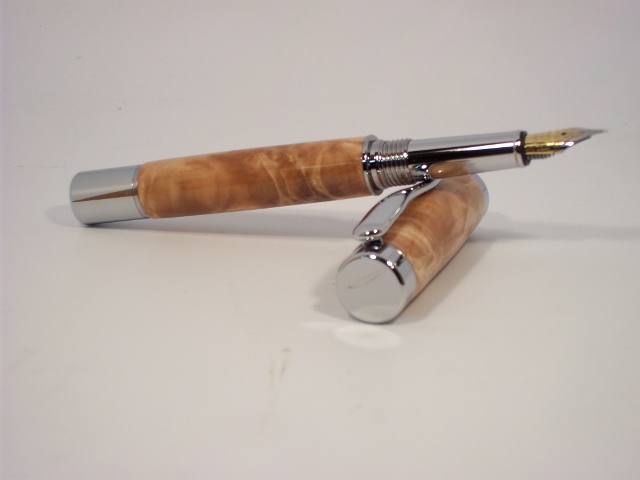 $ 125 CAD
Atrax in elm burl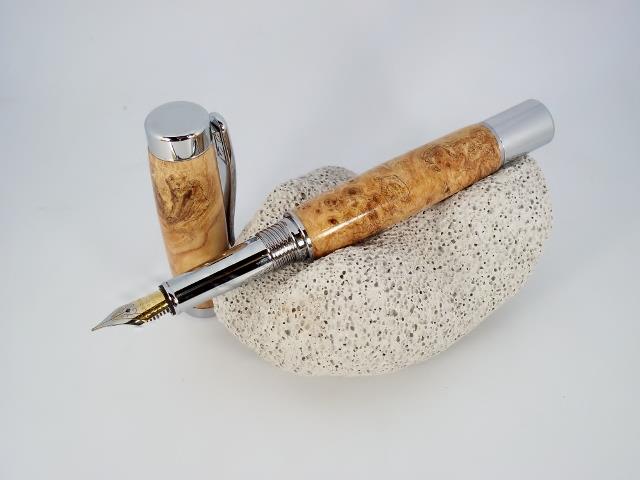 $ 125 CAD
SOLD.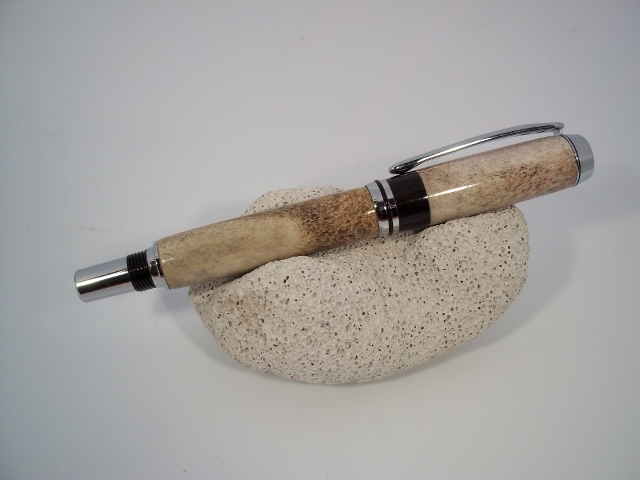 $ 0 CAD
a baron chrome foutain pen in deer antler and african ebony
SOLD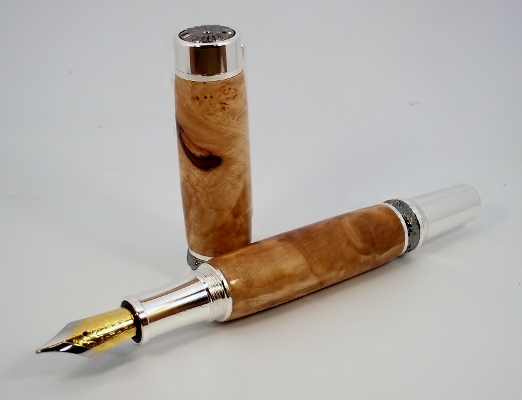 $ 0.00 CAD
A sterling silver canadiana with maple burl
SOLD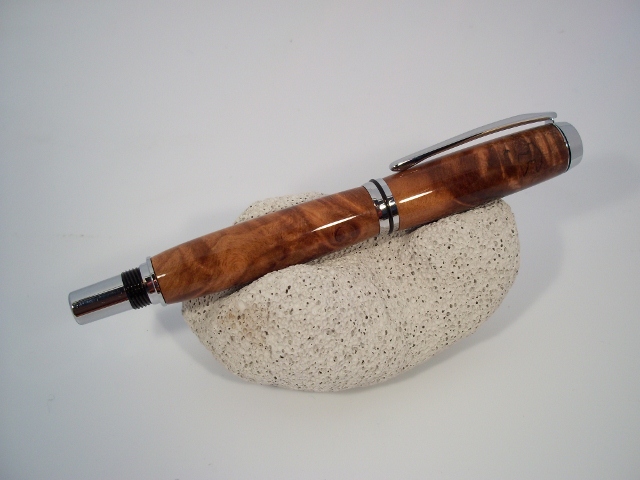 $ 0.00 CAD
a chrome baron fountain pen in maple burl
colors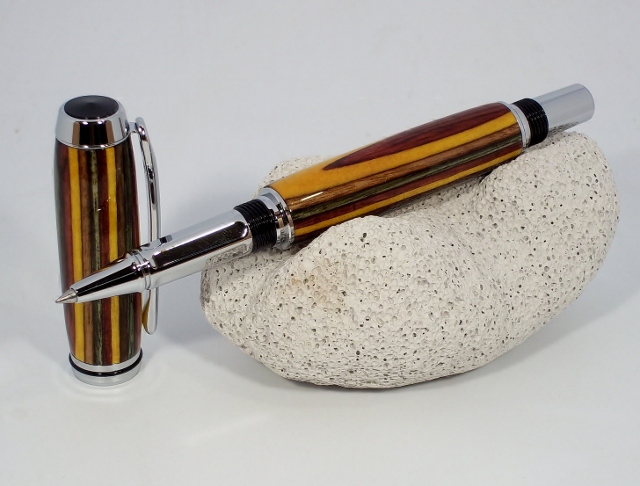 $ 110.00 CAD
a very colorful baron roller ball
SOLD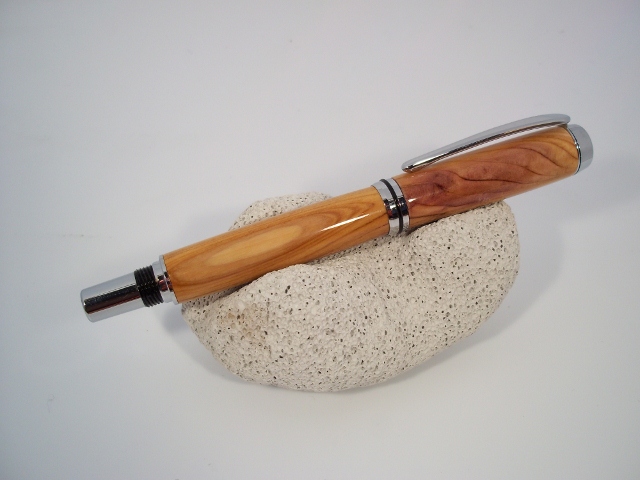 $ 0.00 CAD
SOLD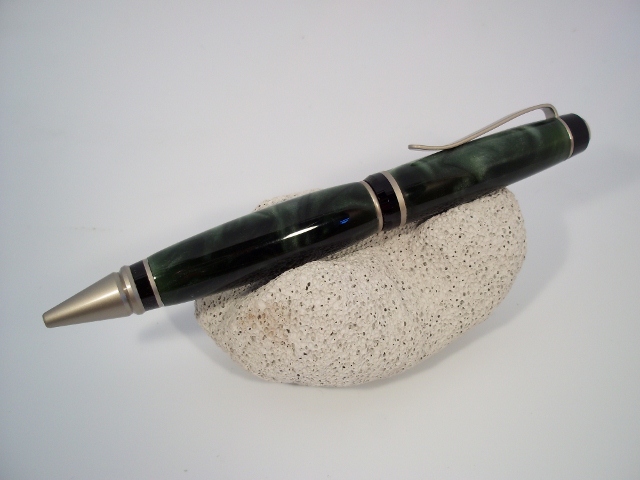 $ 0.00 CAD
a satin nickle double twist in green acrylic
SOLD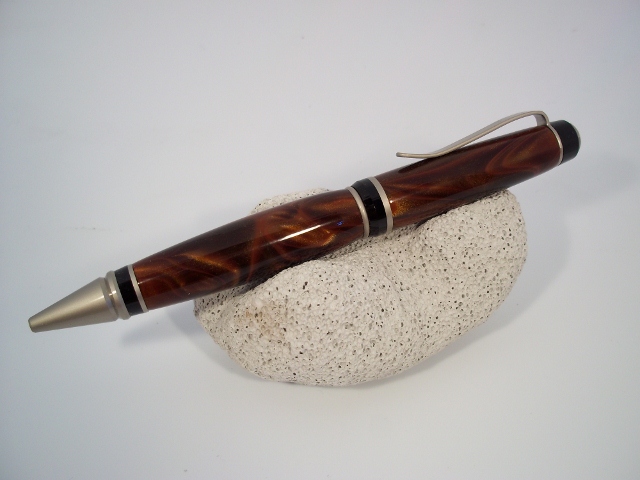 $ 0 CAD
a satin nickle double twist in brown acrylic
yellow acrylic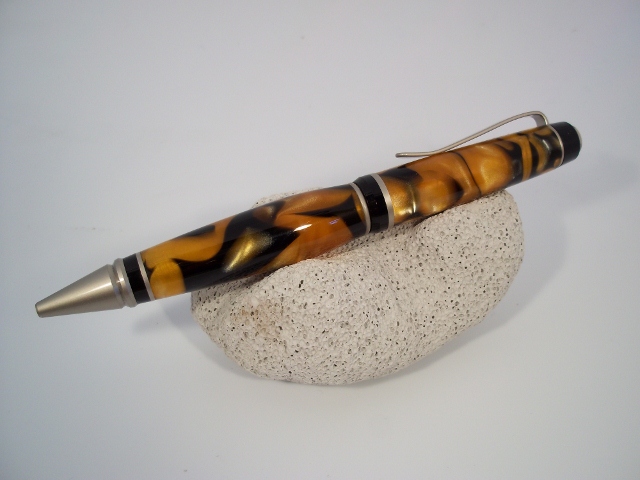 $ 50.00 CAD
satin nickle double twist in yellow and black acrylic
celtic slimline SOLD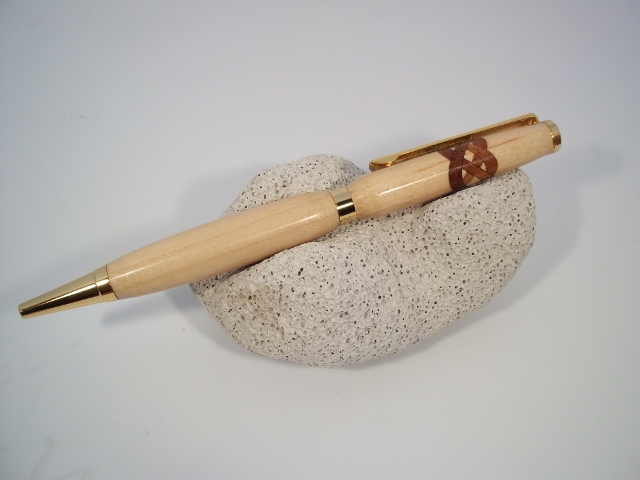 $ 0.00 CAD
a maple twist pen with a mahogany celtic knot inlay
SOLD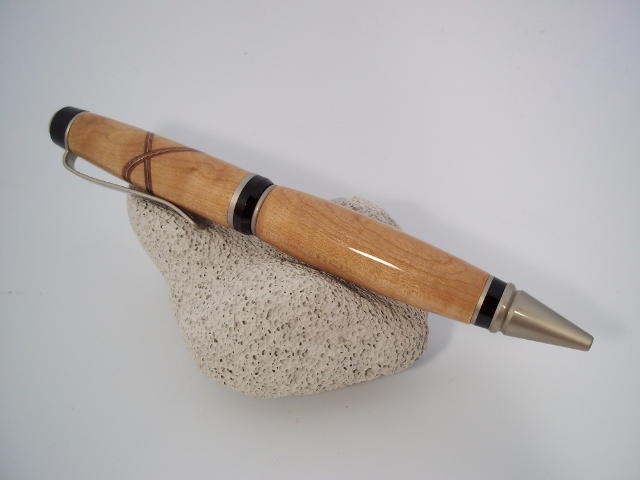 $ 0.00 CAD
a maple double twist pen with mahogany and aluminum inlay
sold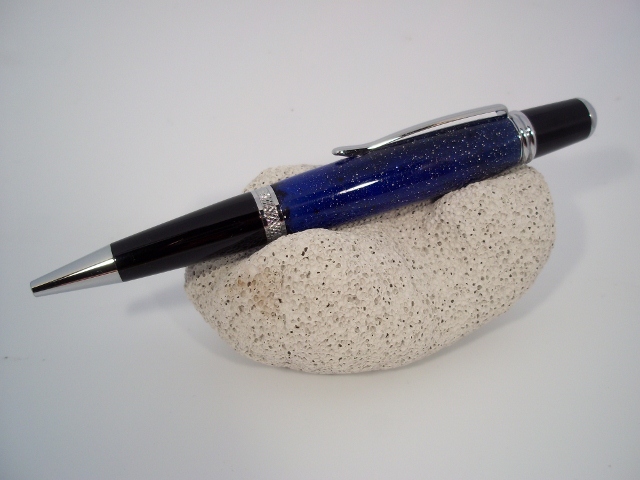 $ 0.00 CAD
a custom epoxy cast in blue and metallic flake
slimline stylus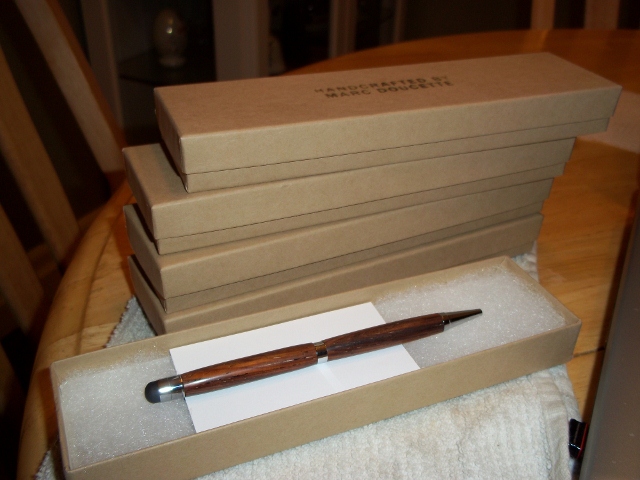 $ 30.00 CAD
the pens pictured are currently out of stock and will be made to order, please contact me if you would like one.
Please note: Items may be picked up at my location or shipped collect. Please contact me for other shipping options. Price does not include shipping.
Also please note that all these pens are one of a kind custom originals and they are first come first serve. In the event that you purchase one that is already sold your money will be refunded or i will try to make you a custom pen in its place. Thank you.

SOLD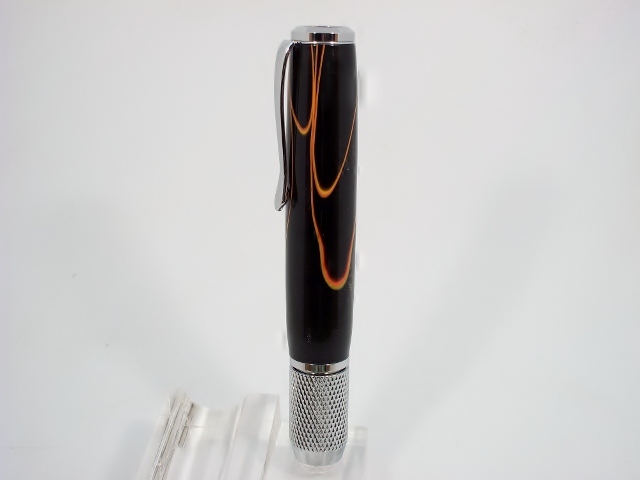 $ 0 CAD
CHALK HOLDER / PURPLE CRUSH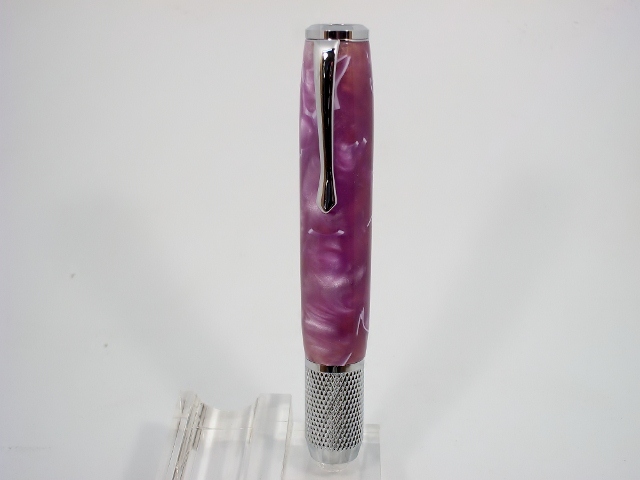 $ 40.00 CAD
CHALK HOLDER / PURPLE 'N' BLACK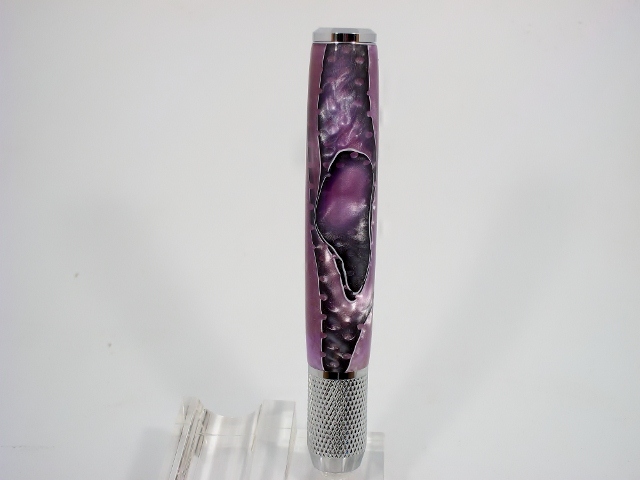 $ 40.00 CAD
CHALK HOLDER / WALNUT 1
$ 40.00 CAD
SOLD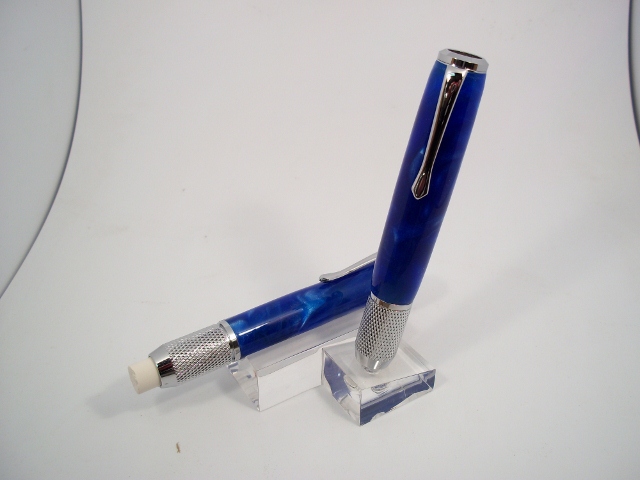 $ 0.00 CAD
CHALK HOLDER WALNUT 2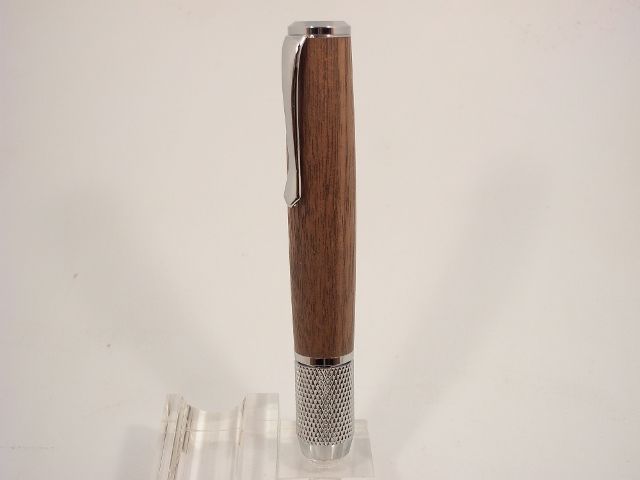 $ 40.00 CAD
SOLD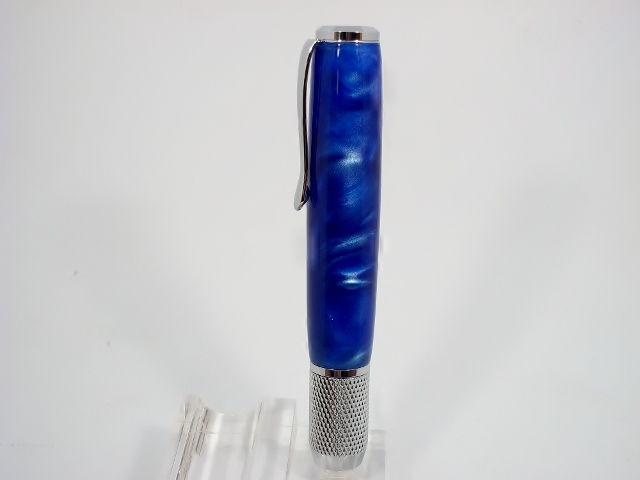 $ 0.00 CAD
CHALK HOLDER BOCOTE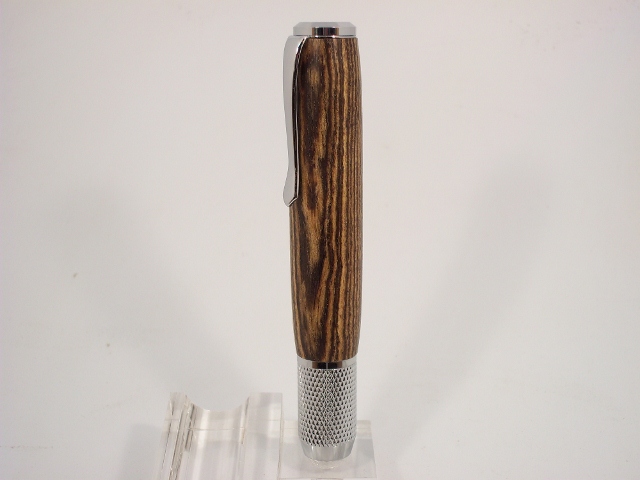 $ 40.00 CAD
SHIP IT TO ME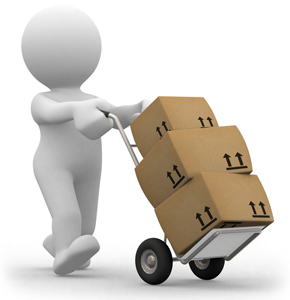 $ 10.00 CAD
SOLD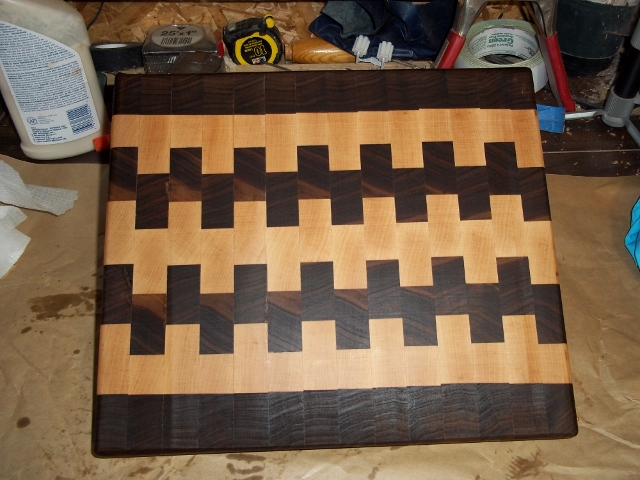 $ 0 CAD